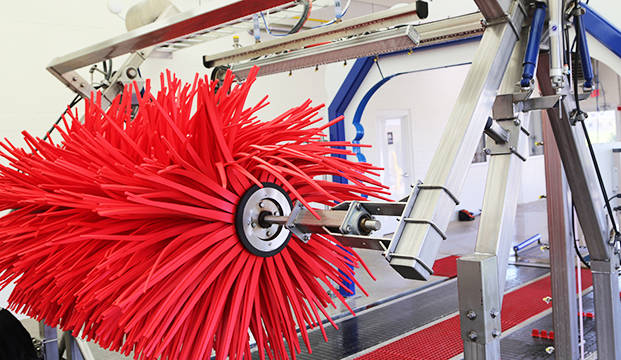 Top Brush
The AVW Top Brush is designed to clean hoods, windshields and roofs of vehicles. It is floor mounted on either driver or passenger side for easy installation.
The Dual Top Brush works in the same amount of space as the single. Cleaning is enhanced with rotating the brush in the opposite direction.
The Dual Top Brush/Tire Brush Combo is ideal for space savings in short car wash tunnels and clean appearance desired in longer tunnels.
Stainless steel construction
Pneumatic controls
Side floor mounting
Foam material
| Sku Images | Part# | Description | Price | Add To Cart |
| --- | --- | --- | --- | --- |